Evidence based Competent and Compassionate Care
Right Care at the Right Time
We provide evidence based care on par with international standards. Our goal is to provide high quality 'Right Care at the Right time'
On-site Critical Care Services
Chennai Critical Care Consultants established in 2003 is proud to be the first and the largest group practice of trained Intensivists in India. Our strength, indeed, is our team which enables us to provide 'right care at the right time'. In addition to caring for patients, our Intensivists create and institutionalize evidence-based protocols and standardized order sets to cover a broad range of clinical issues. We also actively participate in quality improvement projects and accreditations.
Apollo Main Hospitals, Chennai
Apollo Speciality Cancer Hospital, Teynampet, Chennai
Apollo First Med Hospitals, Chennai
Apollo Speciality Hospitals, Vanagaram, Chennai
Apollo Speciality Hospitals, Perungudi, OMR, Chennai
Apollo Proton Cancer Centre, Chennai
Apollo Spectra Hospital, MRC Nagar, Chennai
Vijaya Hospitals, Chennai
Vijaya Health Centre, Chennai
Be Well Hospital, Chennai
Sree Balaji Medical College & Hospital, Chennai
We are also happy to offer consultative serves as needed at other facilities in Chennai to help a patient who would likely benefit from our expertise.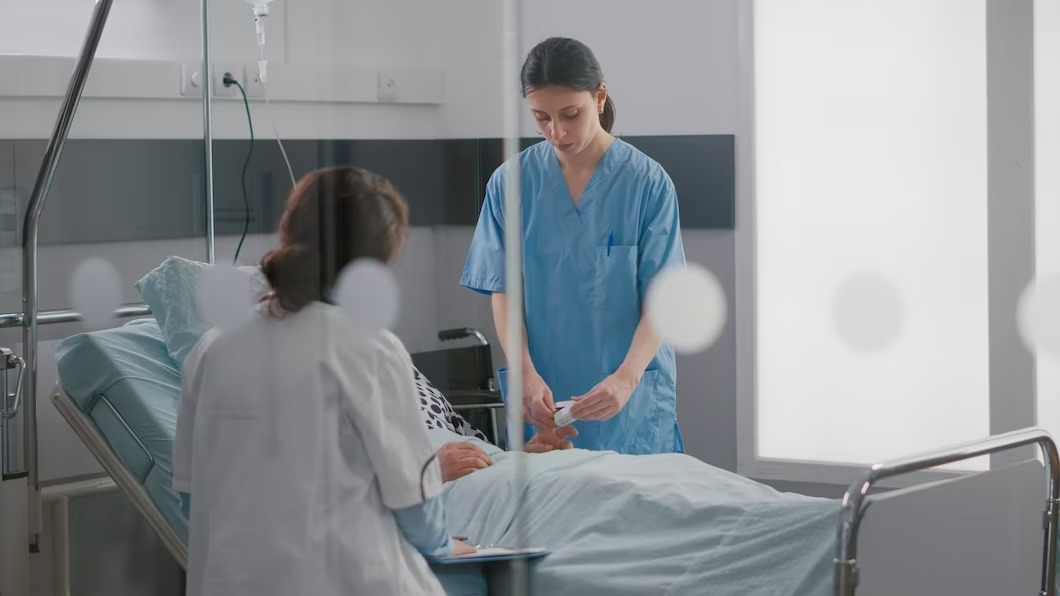 Critical Care is a growing specialty in India and it is not uncommon for patients and doctors in different parts of our country wanting a second opinion from experts. We provide such services at the request of the physician providing care for critically ill patients who feels that our expertise could make a difference.
We offer telemedicine consultations through Apollo Telemedicine Network Foundation or through video based applications. Appointments may be scheduled through our office (+91 44 2829 6517 or + 91 44 4202 6655)
With the quality of critical care provided to critically ill patients accounting significantly for reputation of any facility, most hospitals are eager to institute better ways to organize and manage their intensive care units. New hospitals engage our services from blue print stage to design and create ICUs that meet quality standards and also help procure the appropriate equipment. Our clients include community hospitals, academic centers & large hospitals that are interested in evaluating the benefits, costs and issues of introducing an Intensivist-led approach.
Our group provides professional and objective evaluations of existing services and requirements to offer customized solutions based on the needs of the client hospital. We provide on-site evaluation and information gathering along with analysis based on our expertise in implementation of best practices in critical care.
International Tele-ICU Services
Chennai Critical Care Consultants in collaboration with Hicuity Health (USA) also has the unique distinction of being the first international provider of remote monitoring services in critical care. The collaborative center located in Chennai provides such services to hospitals in the United States.
We offer a variety of procedural services on an outpatient and inpatient basis.
Common Inpatient procedures include (but not limited to)
Intravenous access including Central lines, PICC lines & Midline Catheters
Arterial lines
Pulmonary artery catheter (Swab-Ganz) insertion
Airway management (Endotracheal & Percutaneous Tracheostomy)
Thoracentesis, Chest tube insertion
Abdominal paracentesis
Lumbar puncture
Long term feeding tube insertion
Ventilator management (invasive & non-invasive support)
Fiber optic Bronchoscopy (Diagnostic & Therapeutic)
Clinical Nutrition support for hospitalized patients
Critical Care Ultrasound
Outpatient procedures include
Lumbar puncture
Intravenous access for long-term use (PICC Lines & Midline Catheters)
Diagnostic & therapeutic bronchoscopy.
Our allied organization TACT Academy for Clinical Training has been listed in Limca Book of Records (2009) for the distinction of being India's first simulation based healthcare training center. TACT offers various standardized and customized training programs for care of hospitalized patients. These programs cover various aspects including Basic & Advanced Life support (BLS & ACLS), Trauma Care, Nutrition Support, Mechanical Ventilation, Hemodynamic monitoring, Effective Practices in Infection Control, soft skill training for healthcare workers amongst others. TACT is an accredited International Training Center (ITC) of American Heart Association (AHA). TACT offers to be training partner for life support courses and infection control training and we offer specific programs for life support training of National Accreditation Board of Hospitals & Healthcare organizations (NABH)
For further details, visit www.tact-india.com or call +91 44 4202 6644
There is increasing evidence that ICU stay leads to "Post ICU Syndrome" which encompasses significant decline in cognitive, physical, functional and emotional activity. Evolving literature has clearly demonstrated the positive impact of Post ICU follow-up clinics on faster patient recovery to baseline and long term outcomes. Our team provides Multidisciplinary care to follow up patients who have been admitted to any ICU and are at risk for long term complications. For appointments, please contact Post ICU Clinic at Apollo Main Hospitals (Ph # +91 44 2829 6517 or  +91 95512 71168)
Dr. Dedeepiya Devaprasad, Dr. Raymond Dominic Savio and Dr. Sristi Patodia provide outpatient and inpatient services in General Medicine (Internal Medicine). For appointments, please contact Dr. Dedeepiya Devaprasad, Apollo Speciality Hospital, Teynampet Dr. Raymond Dominic Savio, Apollo Proton Cancer Centre, Chennai (+91- 44 -2454 8888) Dr. Sristi Patodia, Apollo Main Hospitals, Chennai (+91 44 28296517 or +91 95512 71168)
Dr. Babu K Abraham, Dr. Ashwinkumar Mani & Dr. Meghena Mathew are Pulmonologists (Chest Medicine specialists) who offer outpatient & inpatient services in this subspecialty.
For appointments please contact
Dr. Babu K Abraham, Apollo Main Hospitals & Apollo Proton Cancer Centre (+91-44-2829 6517 or +91 95512 71168)
Dr. Ashwin Kumar Mani, Apollo First Med Hospitals (+91-44-2836 6000 )
Dr. Meghena Mathew, Apollo First Med Hospitals (+91- 44- 2836 6000)
Dr. N. Ramakrishnan is American Board certified Sleep Medicine specialist. He provides outpatient and inpatient consultations for all sleep related problems. Sleep Medicine outpatient services are provided at Apollo Main Hospitals, & also at Nithra Sleep Clinic (www.nithra.com), India's first freestanding comprehensive center for diagnosis & management of sleep related problems. For appointments, please contact Apollo Hospitals (+91-44-2829 6517) or Nithra Sleep Clinic (+91-44-4350 2252 or +91 90949 99955). Teleconsultation appointments may be scheduled through Apollo 24/7 App or website (
www.apollo247.com
) or Nithra Sleep Clinic (+91 90949 99955)
Dr. Ramesh Venkataraman has a special interest in perioperative care of patients with complex medical problems. He offers consultation for such patients to help optimize their care prior to surgery & minimize post-operative complications and length of stay in the hospital. He also provides consultations in inpatient palliative care.
For appointments, please contact
Apollo Hospitals (+91-44-2829 6517 or +91 95512 71168)
Dr. R. Senthil Kumar and Dr. C. Vignesh provide Procedure services on an outpatient basis for those requiring Lumbar Puncture and Intravenous access (PICC Lines and Midline Catheters)
For appointments, please contact
Apollo Main Hospitals (+91-44-2829 6517 or +91 95512 71168)